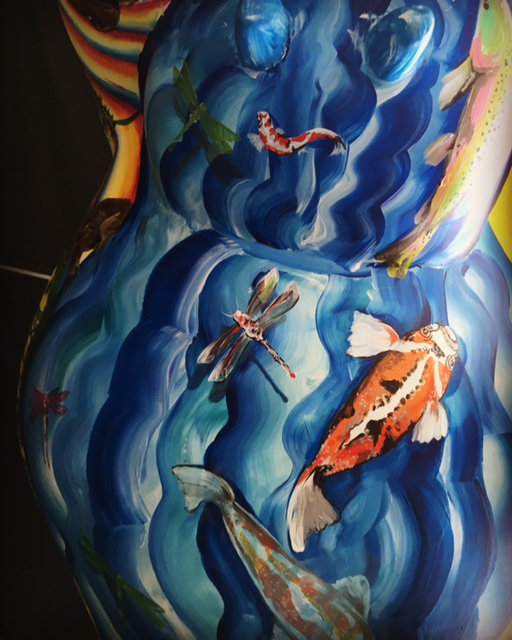 Liberty
This cow was painted for Birtley house , as part of the cow parade 2016 .
With a background of the movement of the sun, her design is inspired by the nature in the area or Surry Hills .
Her underside is the pond life , reflected up by a mirrored plinth .
At night Shine a UV light on her and the nocturnal animals become visible
She will go on auction on the 17th of November 2016 to raise money for the Surry Hills Community Trust.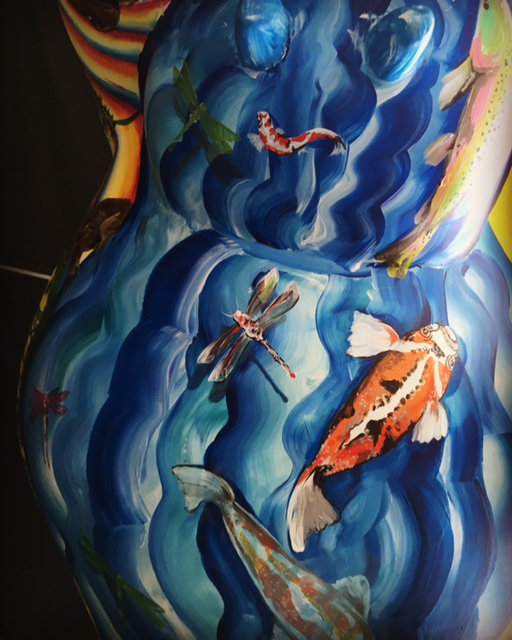 Countess Alice
This cow was painted with the help of the kids or the dovetail group , at Princess Alice Hospice in Esher. Funds raided from this cow will go to help the people of the hospice
The children with their cow
Heres the kids that helped make counted alice so coloiurful